On 27 of September was a picketing near Lithuanian consulate. We are picketed for easing of visa regime for residents of Kaliningrad region by EU.
I was an organizer of it.
We were not lucky
with the weather
, the whole day was a pouring rain. But we Kaliningraders kinda like rain, it`s the usual weather for our region.
There were about 20 persons. The picketing was attended by activists of the Baltic Republican Party, NGO "Spravedlivost,"

NGO "New World"

and the Russian People's Democratic Union.
We did not protest against Lithuanians. We used consulate as one of the structure of the European authority. We see
Lithuanians
and other
Europeans as our friends and neighbours.
Our slogans on picketing were: "Kaliningrad - prisoner of Europe", "Europe is our common home", "We are not hostages, we are not prisoners"
On the picketing we gathered signatures of residents of the Kaliningrad region.
After the picketing I handed over to the
Lithuanian consulate
a petition with copies of the signatures of 500 residents of the Kaliningrad region.
Petition
http://kaliningrad-eu.blogspot.com/2010/07/kaliningraders-appeal-to-eu.html
Part of the
signatures.
https://www.blogger.com/comment.g?blogID=319437721957422824&postID=4486031358823685079&isPopup=true

The rest 2000 original
signatures sent by post to the President of European Commission
Mr. Jose Manuel Barroso.
We are going picketing the following 3
Consulates
.
October 4 - Polish Consulate.
October 11 - German consulate.
October 18 - Consulate of Latvia.
We would like to picketing European Commission in Brussels, but for today it is not possible, same thing - visa problems.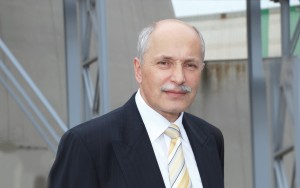 An answer of
Lithuanian consul Mr.
Vaclav Stankevich
on our picketing.
In Russian
http://ru.delfi.lt/news/politics/stankevich-strategicheskaya-cel---bezvizovyj-rezhim-s-kaliningradskoj-oblastyu.d?id=36964717